Change of PLC Galleria Business Hours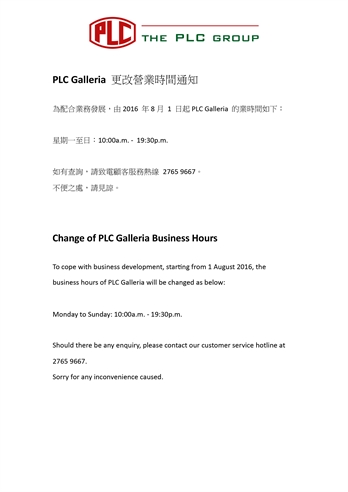 To cope with business development, starting from 1 August 2016, the business hours of PLC Galleria will be changed as below:
Monday to Sunday: 10:00a.m. - 19:30p.m.
Should there be any enquiry, please contact our customer service hotline at 2765 9667.
Sorry for any inconvenience caused.